Invited Speakers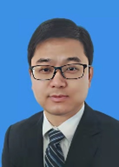 Prof. Zhijun Yang
School of International Affairs and Public Administration, Ocean University of China, China
Research Area: Public policy theory and method, policy process theory and policy change behavior, modernization of national governance and local governance, reform and development of public administration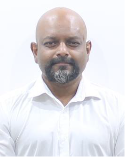 A. Prof. Selvakumar Manickam
Universiti Sains Malaysia, Malaysia
Research Area: Cybersecurity, Internet of Things, Industry 4.0, Cloud Computing, Big Data, and Machine Learning
Brief:
Dr. Selvakumar Manickam is an associate professor specializing in Cybersecurity, the Internet of Things, Industry 4.0, Cloud Computing, Big Data, and Machine Learning. He has authored and co-authored more than 210 articles in journals, conference proceedings, and book reviews and graduated 17 PhDs in addition to masters and undergraduate students. He has given several keynote speeches and dozens of invited lectures and workshops at conferences, international universities, and industry. He has given talks and trainings on Internet Security, Internet of Things, Industry 4.0, IPv6, Machine Learning, Software Development, Embedded & OS Kernel technologies at various organizations and seminars. He also lectures in various Computer Science and IT courses, including developing new courseware in tandem with current technology trends. Dr. Selva is involved in various organizations and forums, both locally and globally. Previously, he was with Intel Corporation and a few start-ups working in related areas before moving to academia. While building his profile academically, he is still very involved in industrial projects involving SECS/GEM communication protocol, robotic process automation, machine learning, and data analytics using open-source platforms. He also has experience building IoT, embedded, server, mobile, and web-based applications.
Speech Title: Cloud Computing and Industry 4.0 Ecosystem: Cybersecurity concerns, challenges, and opportunities
Abstract:
Industry 4.0 as a driving force is making tremendous progress, especially in the manufacturing sector, where all key components involved in production processes are becoming digitally interconnected. The combination of Industry 4.0 with cloud computing has the potential to offer the customer more flexibility at lower costs. Similar to how steam engines revolutionized the first industrial revolution, cloud.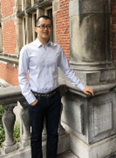 A. Prof. Chen Chen
School of International Affairs and Public Administration, Ocean University of China, China
Research Area: Social Impact Assessment; Social Stability Risk Assessment; Social Licence to Operate; University Social Responsibility
Brief:
I obtained my PhD at the Faculty of Spatial Sciences, University of Groningen, the Netherlands, under the supervision of Prof. Frank Vanclay and Dr Terry van Dijk. I am a member of the International Association for Impact Assessment and serve as an anonymous reviewer of several international journals. Besides teaching at the university, I also offer training lessons to government departments and communities.
From a social perspective, my research has been focusing on how the projects can help promoting local communities by managing social impacts and fulfilling social responsibility. I have published several papers in influential SSCI journals, among which the newest paper, Transnational universities, host communities and local residents: Social impacts, university social responsibility and campus sustainability, has been awarded the Paper featured in Emerald Marketing Campaign 2021.
Speech Title: The other side of Big Data: a qualitative perspective
Abstract:
When the word "university" comes to your mind, what is your feeling? Generally, the public views on universities are quite positive: promoting local development, raising local reputation, cultural and educational contribution, etc. However, who told you so? What has built your mind? Is there any evidence? Many of you might show me the results of Big Data, however, the Big Data can lie, intendedly or unintendedly. Our interviews with local residents and field observation of local communities have shown a different story of universities' social impacts on the located area, which has been largely overlooked by the Big Data. We argue that to uncover the buried truth, data analysis should also consider a qualitative perspective. Sometimes, 'small' data is more accurate in terms of revealing underlying reasons,