Prof. Subodha Kumar
Fox School of Business, Temple University, USA
Research Area: Artificial Intelligence, Machine Learning, Blockchain, Fintech, Healthcare Analytics, Social Media Analytics, Web Analytics, Supply Chain Analytics, Cybersecurity, Software Management, Data Quality and Data Mining, Sequencing and Scheduling
Speech Title: Emerging Issues Related to Business Analytics and Disruptive Technologies in Operations management, Information Systems, Marketing, and Other Related Domains

Abstract: This presentation will focus on emerging issues related to business analytics and disruptive technologies across different business school domains. The goal is to present the details of some ongoing research in different domains and discuss new research ideas. The presentation will cover many topics such as Omnichannel Retailing, Social Media Analytics, Healthcare Analytics, Digital Advertising, IT Management, Recommender Systems, Shared Economy, Supply Chain Analytics, Sustainability, and Humanitarian Operations.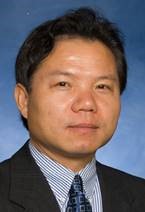 Prof. Robin Qiu
The Pennsylvania State University, USA
Research Area: Data and Computational Sciences, Business Analytics, Healthcare Analytics, Smart Service Systems (Healthcare, City Mobility, Energy Efficiency, IoT, etc.), Big Data, Blockchain and Cyber Security Analytics, Information Systems and Integration, Supply Chain Management, and Industrial Systems and Analytics
Speech Title: Smart Building Service Systems and Operations Management

Abstract: This talk has two parts. Part 1: Buildings account for roughly 40% of the total energy consumption in the world, out of which heating, ventilation, and air conditioning are the major contributors. Traditional heating controllers are inefficient due to lack of adaptability to dynamic conditions such as changing user preferences and outside temperature patterns. Therefore, it is necessary to design smart energy-efficient controllers that can improvise occupant thermal comfort (deviation from setpoint temperature) while reducing energy consumption. A Deep Reinforcement Learning (DRL)-based heating controller to improve thermal comfort and minimize energy costs in smart buildings will be introduced. Part 2: By focusing on smart and improved building operations with a focus on building energy efficiency, I will discuss a binary programing optimization model that incorporates actual occupancy patterns for different zones in a building as well as equipment interdependence to systematically determine the optimal schedule for each equipment while maintaining a minimum required service level to meet occupant needs.
Senior Assoc. Prof. Raymond Young
Xi'an Jiaotong-Liverpool University, China
Research Area: Top Management Support, Project Governance, Project Success/Failure
Speech Title: Which project management certification is best? Project manager competencies and certifications that lead to higher project success rates
Abstract: Successful projects are important for the economy, our society and ultimately our quality of life. However, projects are often not successful despite decades of intensive effort by the professional bodies to improve project outcomes. This paper seeks to unravel the unwieldy and conflicting advice that exists by reporting on an international survey to identify which project management competencies or certifications lead to higher project success rates. It is the fourth study to find that the leading project management certifications do NOT lead to higher success rates. What it does find is that project success is correlated with length of project management experience, people skills and organizational skills. This is a significant finding and provides clear guidance for where professional training needs to redirect its emphasis.