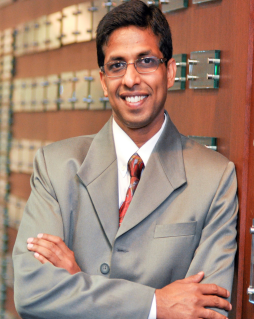 Prof. Subodha Kumar
Fox School of Business, Temple University, USA
Prof. Subodha Kumar is the Paul R. Anderson Distinguished Professor of Marketing and Supply Chain Management at Temple University's Fox School of Business. He has joint appointments in Information Systems and Statistical Science. He also serves as the Director of Center for Data Analytics and the Ph.D. Concentration Advisor for Operations and Supply Chain Management.
Prof. Kumar has held the Carol and G. David Van Houten Professorship at Texas A&M University's Mays Business School. He was also a faulty at University of Washington. He holds a Changjiang Scholars Chair Professorship at the Dongbei University of Finance and Economics in China and a Visiting Professorship at the Indian School of Business (ISB). In addition, he is an Associate Member of the Graduate Faculty at the University of North Carolina at Charlotte.
His research and teaching interests include artificial intelligence, machine learning, blockchain, Fintech, supply chain analytics, healthcare analytics, social media analytics, retail analytics, digital marketing, cybersecurity, econometric and analytical modeling, software management, project management, scheduling, combinatorial optimization, and data mining, among others. He has published several papers in reputed journals and refereed conferences. In addition, he has authored a book, and co-authored 2 book chapters, 2 Harvard Business School cases, and 4 Ivey Business School cases. He also has a patent.
Prof. Kumar is the Deputy Editor and a Department Editor of Production and Operations Management (POM), and the Deputy Editor-in-Chief of Management and Business Review. He has served as a Senior Editor of Decision Sciences (DSI) and an Associate Editor of Information Systems Research (ISR). Additionally, he serves on the editorial boards of Journal of Database Management and International Journal of Social and Organizational Dynamics in IT. He was the conference chair for POMS 2018 and DSI 2018. Also, he co-chaired the INFORMS Conference on Information Systems and Technology (CIST) in 2011 and the 25th Workshop on Information Technologies and Systems (WITS) in 2015. He has been keynote speaker and track/cluster chairs at leading conferences. He is the Associate Executive Director of POMS Information Technology Services, the Web Editor of POMS, and the Vice President of INFORMS Information Systems Society (ISS).