Invited Speakers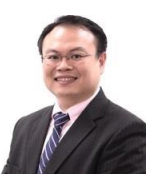 Prof. Boon Leing TAN
PSB Academy, Singapore
Research Area: Industry 4.0, servitization, e-business management, technology management, supply-chain management, business process re-engineering, and quality, management.
Brief:
Boon publishes regularly in leading academics journals and international conference proceedings. He currently serves on the editorial boards of the Journal of Manufacturing Technology Management, International Journal of Information and Operations Management Education, the Journal of Management and Training for Industries and the International Journal of Public Sociology. His research interests are Industry 4.0, servitization, e-business management, technology management supply-chain management, business process re-engineering, and quality management. He also serves/ has served as a reviewer for numerous journals including JMTM, IJBPM and EM
Speech Title: A Study of OBE Accreditation and Assessment Practices: An International Perspective
Abstract:
The aim of this work is to present a synthesis of the experiences of an international set of authors and the sharing of the global best practices in the field related to accreditation and assessment. An extensive internal survey was conducted to collect data from these international academics. After processing the data, we have organized our analysis as a discussion on a range of accreditation stages and artifacts including vision/mission statements, program objectives and outcomes, curriculum planning, educational assessment strategies, common pitfalls, and iterative continuous improvement.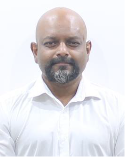 A. Prof. Selvakumar Manickam
Universiti Sains Malaysia, Malaysia
Research Area: Cybersecurity, Internet of Things, Industry 4.0, Cloud Computing, Big Data, and Machine Learning
Brief:
Dr. Selvakumar Manickam is an associate professor specializing in Cybersecurity, the Internet of Things, Industry 4.0, Cloud Computing, Big Data, and Machine Learning. He has authored and co-authored more than 210 articles in journals, conference proceedings, and book reviews and graduated 17 PhDs in addition to masters and undergraduate students. He has given several keynote speeches and dozens of invited lectures and workshops at conferences, international universities, and industry. He has given talks and trainings on Internet Security, Internet of Things, Industry 4.0, IPv6, Machine Learning, Software Development, Embedded & OS Kernel technologies at various organizations and seminars. He also lectures in various Computer Science and IT courses, including developing new courseware in tandem with current technology trends. Dr. Selva is involved in various organizations and forums, both locally and globally. Previously, he was with Intel Corporation and a few start-ups working in related areas before moving to academia. While building his profile academically, he is still very involved in industrial projects involving SECS/GEM communication protocol, robotic process automation, machine learning, and data analytics using open-source platforms. He also has experience building IoT, embedded, server, mobile, and web-based applications.
Speech Title: Cloud Computing and Industry 4.0 Ecosystem: Cybersecurity concerns, challenges, and opportunities
Abstract:
Industry 4.0 as a driving force is making tremendous progress, especially in the manufacturing sector, where all key components involved in production processes are becoming digitally interconnected. The combination of Industry 4.0 with cloud computing has the potential to offer the customer more flexibility at lower costs. Similar to how steam engines revolutionized the first industrial revolution, cloud.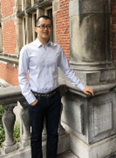 A. Prof. Chen Chen
School of International Affairs and Public Administration, Ocean University of China, China
Research Area: Social Impact Assessment; Social Stability Risk Assessment; Social Licence to Operate; University Social Responsibility
Brief:
I obtained my PhD at the Faculty of Spatial Sciences, University of Groningen, the Netherlands, under the supervision of Prof. Frank Vanclay and Dr Terry van Dijk. I am a member of the International Association for Impact Assessment and serve as an anonymous reviewer of several international journals. Besides teaching at the university, I also offer training lessons to government departments and communities.
From a social perspective, my research has been focusing on how the projects can help promoting local communities by managing social impacts and fulfilling social responsibility. I have published several papers in influential SSCI journals, among which the newest paper, Transnational universities, host communities and local residents: Social impacts, university social responsibility and campus sustainability, has been awarded the Paper featured in Emerald Marketing Campaign 2021.
Speech Title: The other side of Big Data: a qualitative perspective
Abstract:
When the word "university" comes to your mind, what is your feeling? Generally, the public views on universities are quite positive: promoting local development, raising local reputation, cultural and educational contribution, etc. However, who told you so? What has built your mind? Is there any evidence? Many of you might show me the results of Big Data, however, the Big Data can lie, intendedly or unintendedly. Our interviews with local residents and field observation of local communities have shown a different story of universities' social impacts on the located area, which has been largely overlooked by the Big Data. We argue that to uncover the buried truth, data analysis should also consider a qualitative perspective. Sometimes, 'small' data is more accurate in terms of revealing underlying reasons,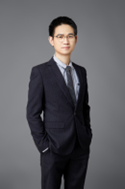 A. Prof. Bing-Bing Zhou
School of International Affairs and Public Administration, Ocean University of China, China
Research Area: intersection of sustainability science, land system science, and landscape ecology
Brief:
Dr. Bing-Bing Zhou is a transdisciplinary researcher devoted to advancing local, regional, and global sustainability by better understanding and navigating sustainability dynamics in various contexts (e.g., rural, urban, coastal, island, village, firm) from the perspectives of spatial/land/landscape heterogeneity and/or organizational/institutional diversity. His research emphasizes the problem-driven, diagnostic approach to sustainability with a qualitative-quantitative combined methodology, which often involves field survey, key informant interview, focus group, ethnographic methods, text/content mining, geospatial analysis, remote sensing, statistical regression, computational modeling, and machine learning. He has given a dozen of invited talks on sustainability science, landscape sustainability, applied machine learning, text/content mining, and scientific writing. He has published over 20 peer-reviewed articles in high-profile journals, has been a reviewer for a wide-range of sustainability- and land-related journals, and has served as a guest editor for both Chinese and English journals.
Speech Title: Advancing food supply chain sustainability from an organizational perspective: Implications of delivery diversity in U.S. poultry sector amid the pandemic
Abstract:
A prerequisite for sustainability is food security, critical for which is to advance the sustainability of food supply chain. The issue of food supply chain sustainability has gained elevated societal and scholarly attention amid the COVID-19 pandemic. The pandemic has transformed the way customers purchase products—accelerating the rise in emergency shopping—which is especially challenging for perishable goods. Particularly, grocery stores have been experiencing notable shortages of chicken, the most popular meat for the Americans since 2018. Here using data from a U.S. national company in the poultry sector, we investigate the organizational diversity for delivering chicken amid the pandemic and contrasting delivery
We warmly invite you to participate in ICMSEM 2022 and discuss with Four keynote speakers.